"People spend decades trying to understand themselves, like I did, but may get nowhere close to the level Vijayraj brought us in 6 hours. Was an incredible journey!"
– Rachana Gadekar
The "Understanding Yourself" workshop – where it all starts with you!
Your ideas, your hopes, your dreams.
We don't talk concepts and techniques – in fact, we do the difficult conversations to help make inner-shift.
A 100% experiential workshop that delivers a condensed learning experience through multiple exercises, assignments and reflections all directed to help you break chains and invite change.
Who is This For IN A NUTSHELL
You have done enough personality tests and self-analysis to understand yourself. But now you are tired of all the cliché one-size fit all answers.
You want to make real change happen. You are a Seeker & Thriver. Then this is a place for you.
Here we work through the hard parts together and make change happen. In the workshop we we figure out the answers to questions like…
"I wish to grow in my life."
"I am successful but unhappy. How can I turnaround and make it a happy life?"
"I have two young kids. Can I afford to take a career risk?"
"I wish to understand myself better and achieve more"
"I'm having a hard time in relationships, nobody gets me. How do I break this loop?"
"I know I get very angry sometimes. But I have no clue what to do about it"
When you invest in your future through this workshop, you're creating meaningful change in yourself and the world around YOU!
What it Sounds Like
WHEN YOU CHANGE YOUR MIND
You let go of things that were holding you back and you set yourself free
You clear your head, gain clarity on why you felt lost and that in turn helps you find your path
You discover how your perceptions work
You recognize what your emotional patterns and triggers are
You become aware of the mechanism behind these patterns
You taste the freedom that was always accessible to you – but you couldn't reach
You unlock possibilities you never thought existed for you
100+ Participants & Counting
FROM DIFFERENT WALKS OF LIFE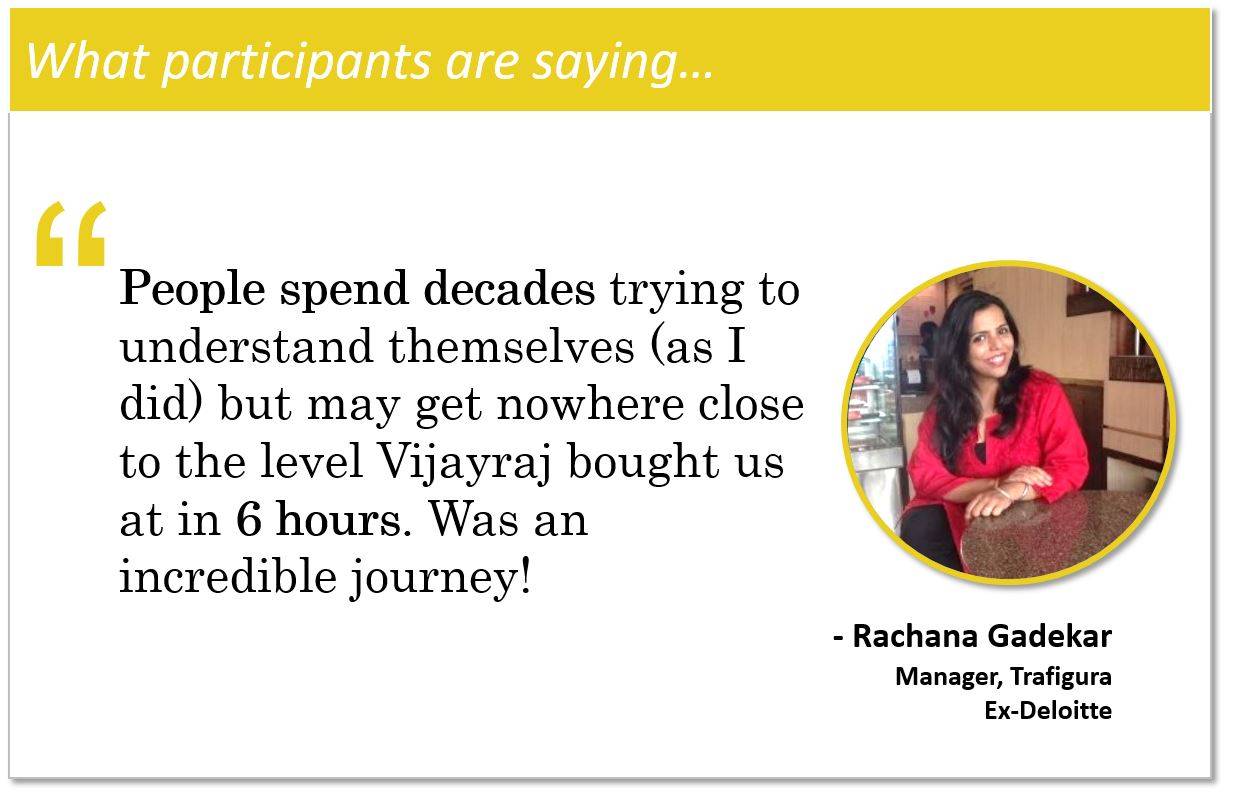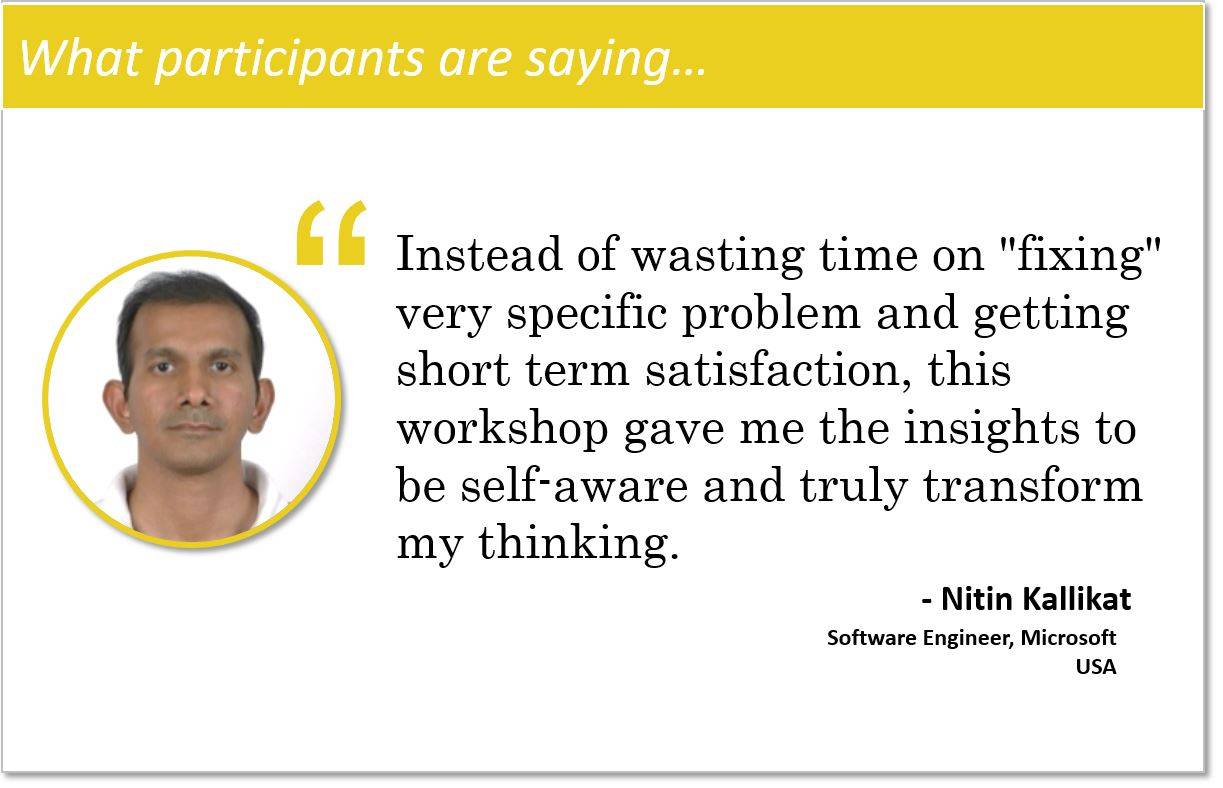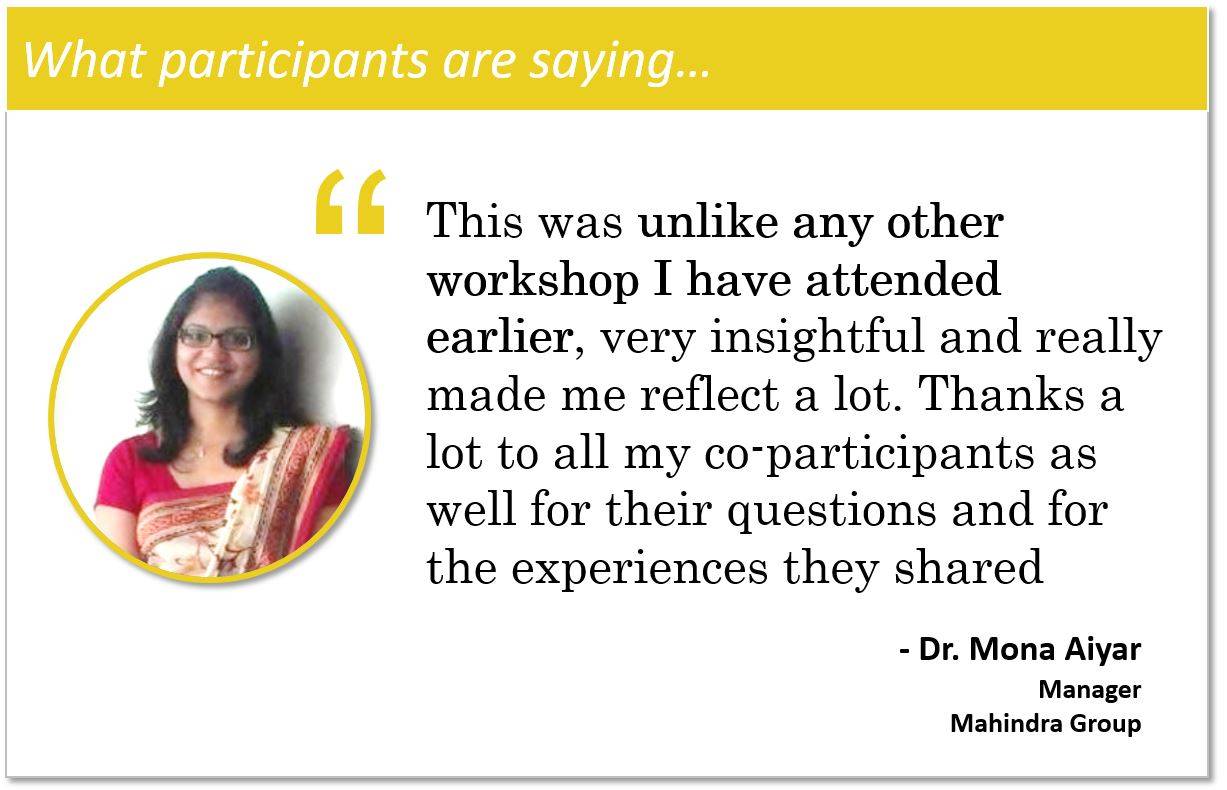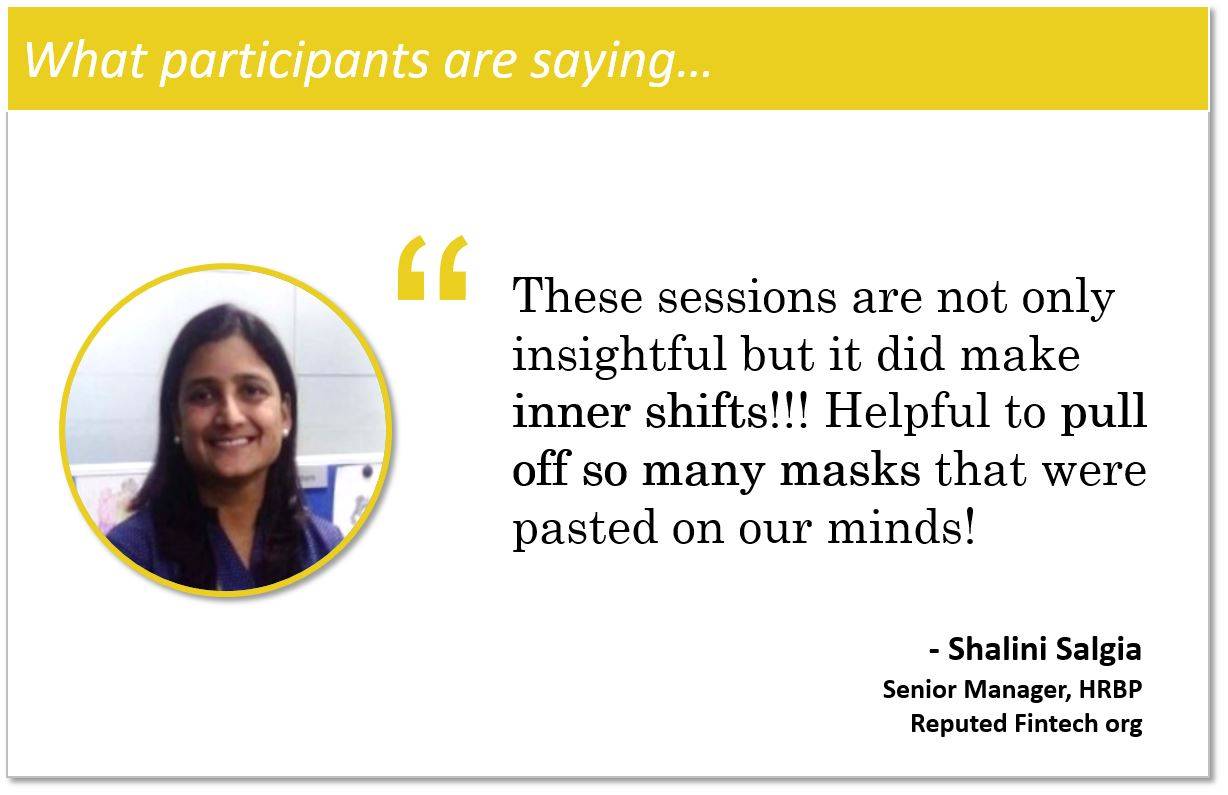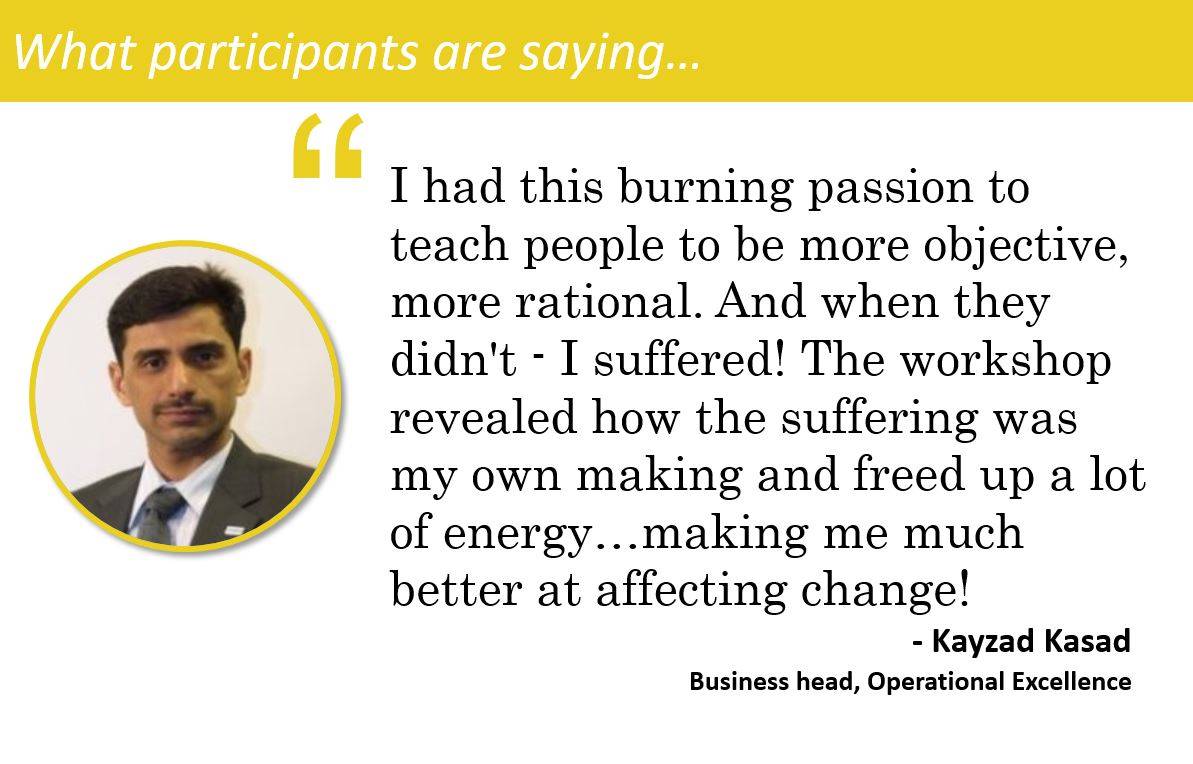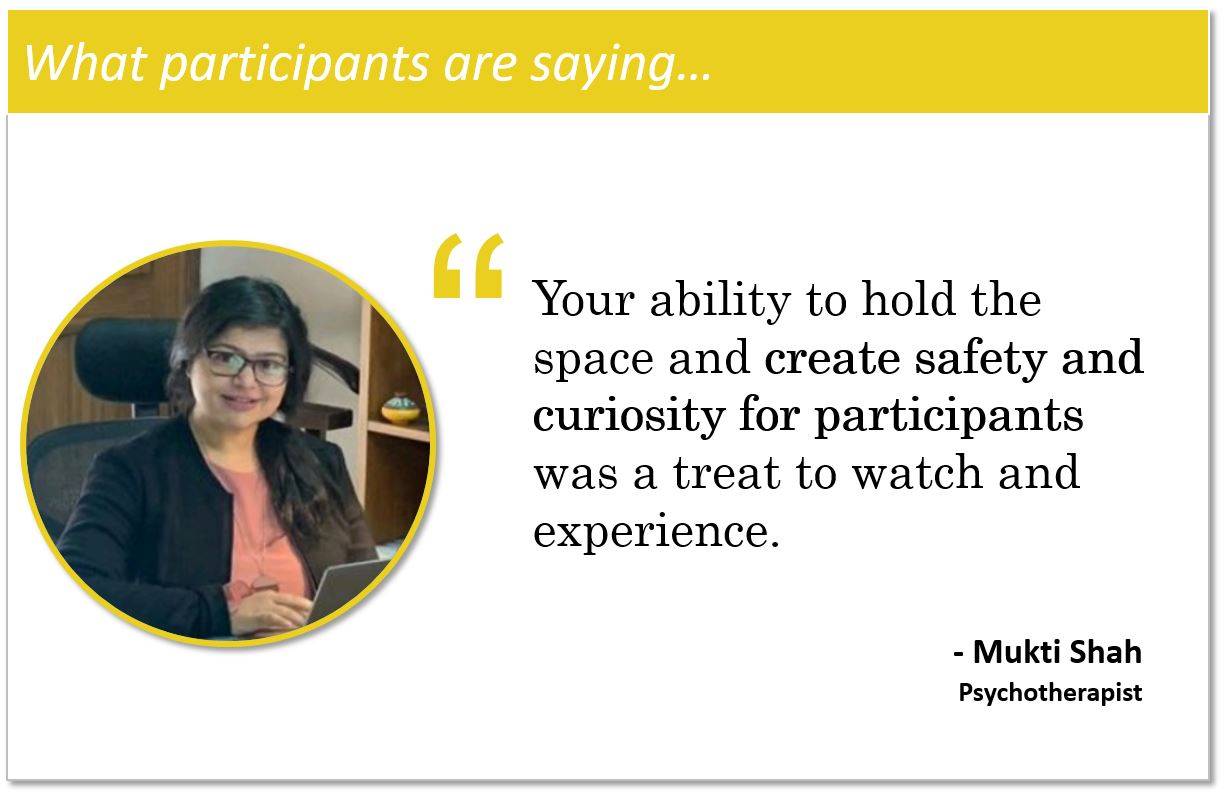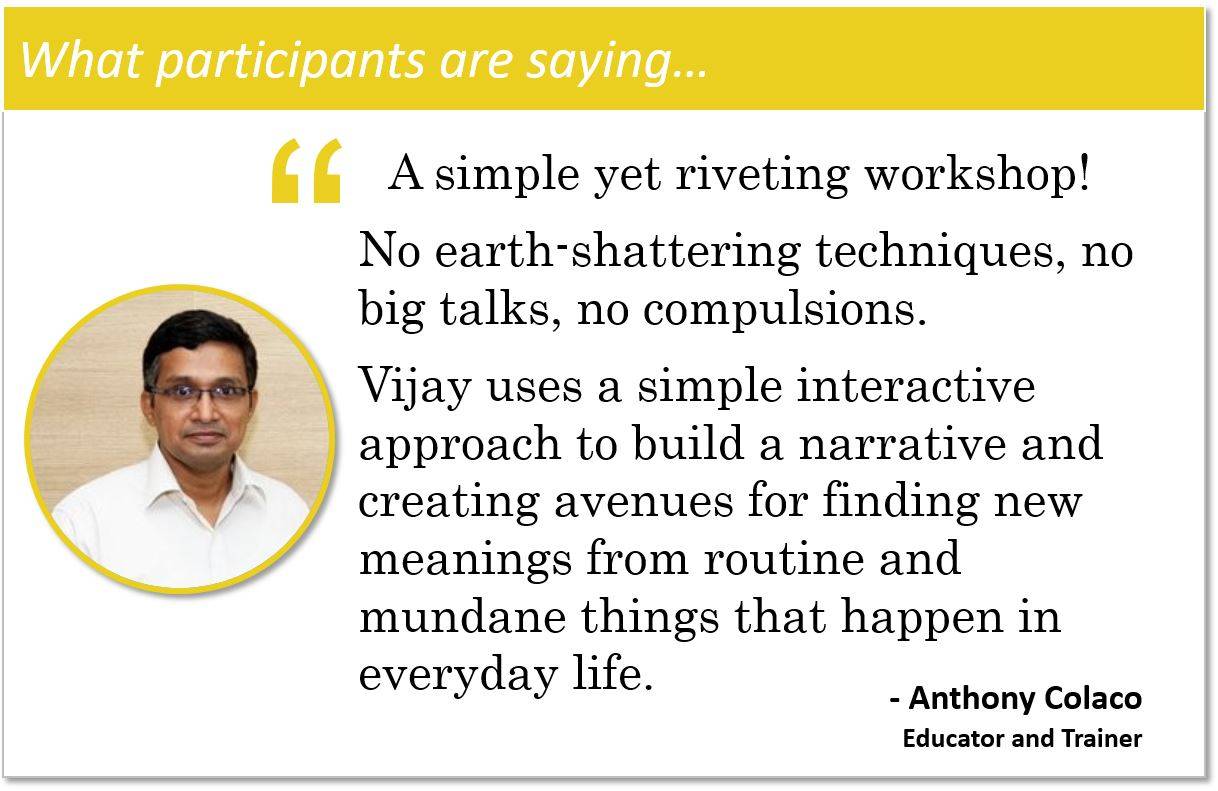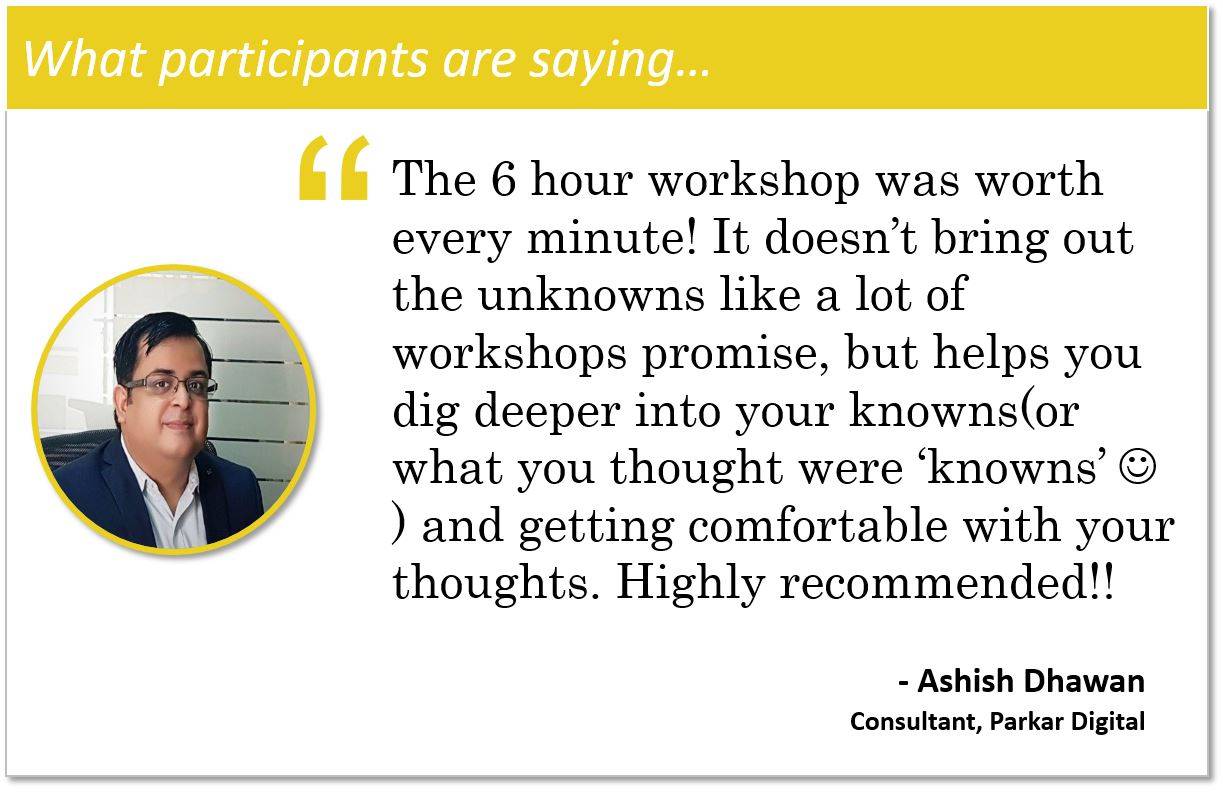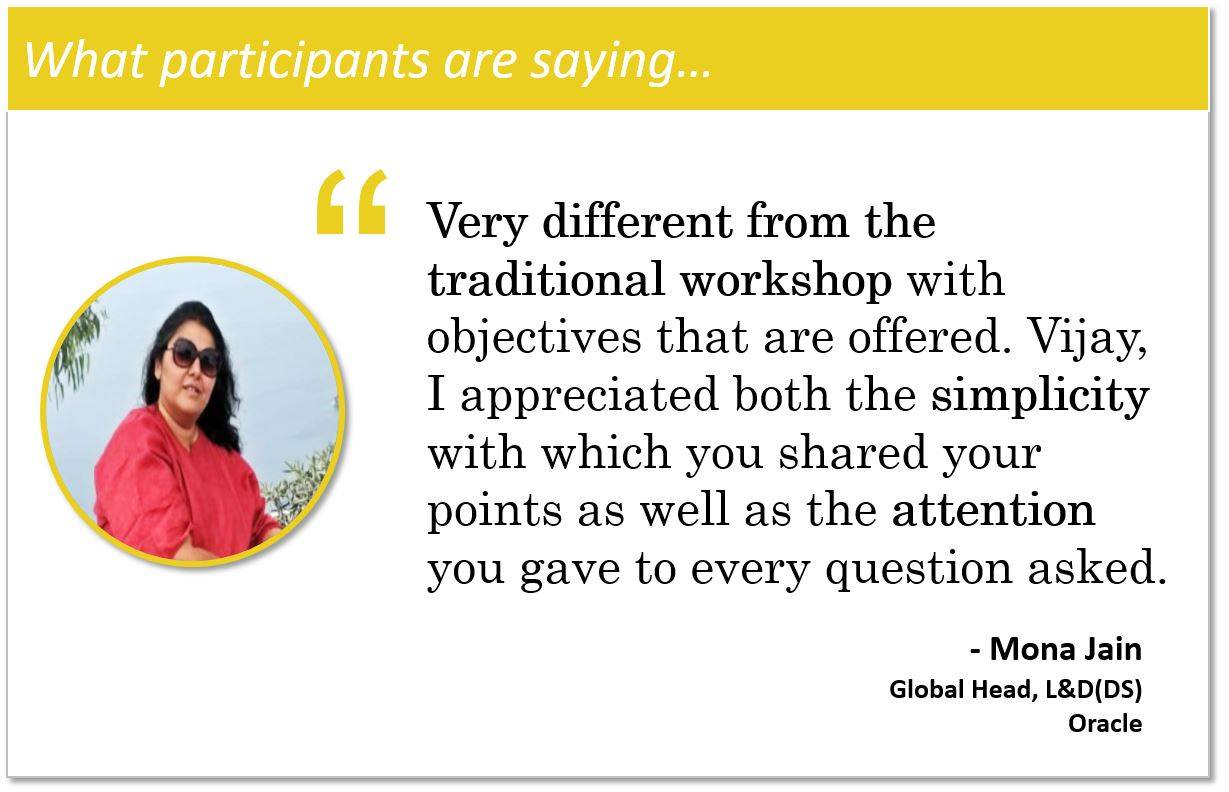 Invest in Yourself
NOW IS THE BEST TIME
Effort: 6 hours spread over 3 days. Each session of 2 hours
Money: INR 6000 or USD 100
If investing this much for a true inner shift seems too high compared to the effort you have already put in – then it is too high. For you. You are not ready yet. If you feel OK with the investment, but are apprehensive about the actual experience – I can help connect with more past participants. If that helps. Reach out to me at [email protected]